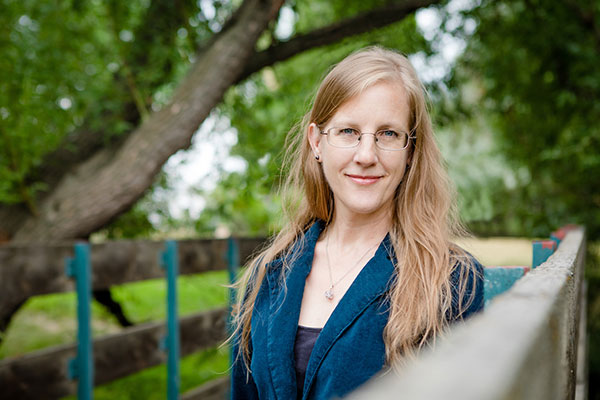 Carrie Vaughn's work includes the Philip K. Dick Award winning novel Bannerless, the New York Times Bestselling Kitty Norville urban fantasy series, and over twenty novels and upwards of 100 short stories, two of which have been finalists for the Hugo Award. Her most recent work includes the novel Questland, about a high-tech LARP that goes horribly wrong and the literature professor who has to save the day, and a Kitty spin-off collection, The Cormac and Amelia Case Files. She's a contributor to the Wild Cards series of shared world superhero books edited by George R. R. Martin and a graduate of the Odyssey Fantasy Writing Workshop.
A bona fide Air Force brat (her father served on a B-52 flight crew during the Vietnam War), Carrie grew up all over the U.S. but managed to put down roots in Colorado, in the Boulder area, where she pursuers an endlessly growing list of hobbies and enjoys the outdoors as much as she can.
When she was about eight years old, her mother gave her Heinlein's Red Planet. Shortly after that, her father sat her down to watch 2001. So, really, this is all their fault.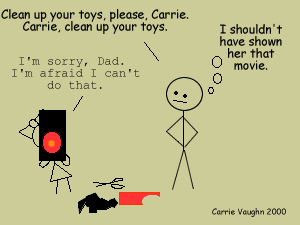 My Favorite Authors (you can tell so much from a person by this list): Ray Bradbury, Robin McKinley, Charles Dickens, Joseph Conrad, John Steinbeck, Shakespeare, Sylvia Plath, Patricia McKillip, Connie Willis, Ursula K. LeGuin, Guy Gavriel Kay, Lois McMaster Bujold, Arthur C. Clarke, Peter Beagle, Iain M. Banks, Maggie Stiefvater, etc. etc.